The Boutas was one of the major shopping mountainous villages of Chania until the 1970s. Today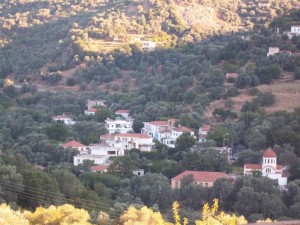 of the eight neighborhoods are more or less 40 people of which most, old age, The School had six rooms, three and bumped down with three of the galleys, had over 170 students with all-day program. The village was a commercial center with many different stores. Four mills were once before these countless factories. There were too many coffee shops – restaurants and groceries together, forges petalotiria, samaradika because then all animals had their movements, but also for business. And oven. And why then tailors were men wore traditional costumes.
Lyrics related ducking him:
Dip, beautiful village, an old village and a n da Emilia and Grikos At that barely.
From across the region's streets and filled da pernodiavainoune only two or three NOMATE.
Sulk when thoro, streets deserted, with no school students, windows closed.
I never expected, few souls to stay in a village that was the center of the celery.
Where's the many shops, artisans, cafes, giatreio, factories, but also police.
Let us know Eid 'and emptied the blame for our village and memories-handed only in our minds.
MOU and was becoming to turn the time to live Keynes times a week only.
To see again dip so as to t 'worth, qi streets and shops world flooded.
To see girls at school, masons stsi jobs and new dance stud chi girlfriends.
Things are so difficult as it used to be, at least in our minds to stay immortal.
* Photo By Nikos Darakis